Many moons ago, Sarah's Embroidery started out in the garden shed with a single head embroidery machine.  Three premises later, we are fast becoming the UK's largest supplier of personalised garments.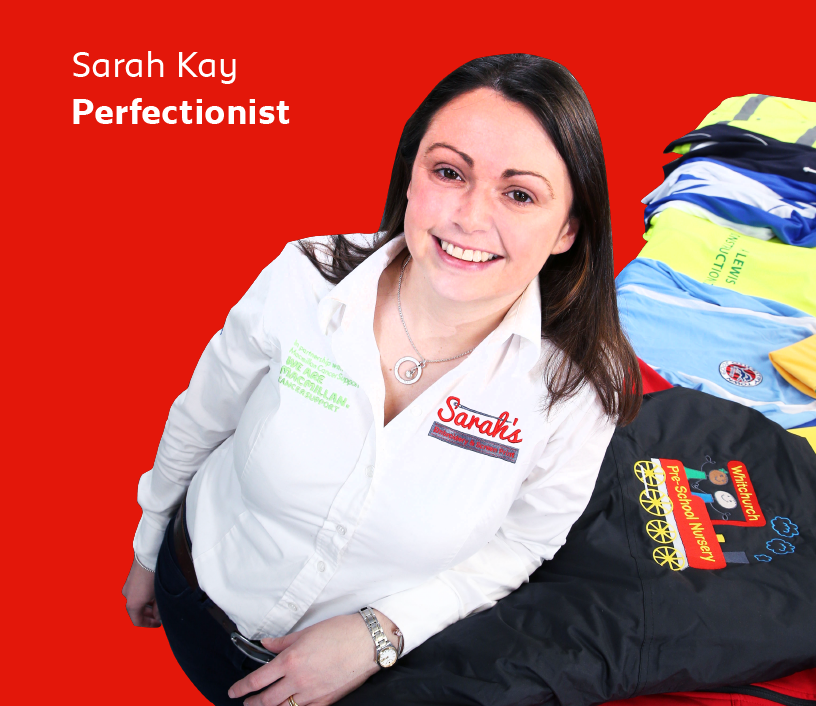 If it is not exactly how the customer wants it, or it's not completed for when we said we would complete it, it's just not good enough.
Those are the words from our very own taskmaster Sarah Kay. Sarah is the one that ensures things happen on time, to the correct specification and ultimately ensuring the complete satisfaction of our customers.
Customer service is the cornerstone of our business. Sarah's work history was in Leisure Centre Management and she was often involved in procuring printed and embroidered garments. Unfortunately, despite utilising a variety of suppliers, she often found herself being let down from both a quality and timing perspective. Enough was enough, and she thought that she could do better. So, here we are a number of years later making good on Sarah's vision. The business now offers both embroidery and printing services coming together to service the workwear, schoolwear and leisure industry. We have small, one-person customers right through to blue-chip corporations who enjoy our service.
We offer one of the largest ranges of clothing in the UK, all ready for us to apply your logo to. Take a look through our online shop to see for yourself.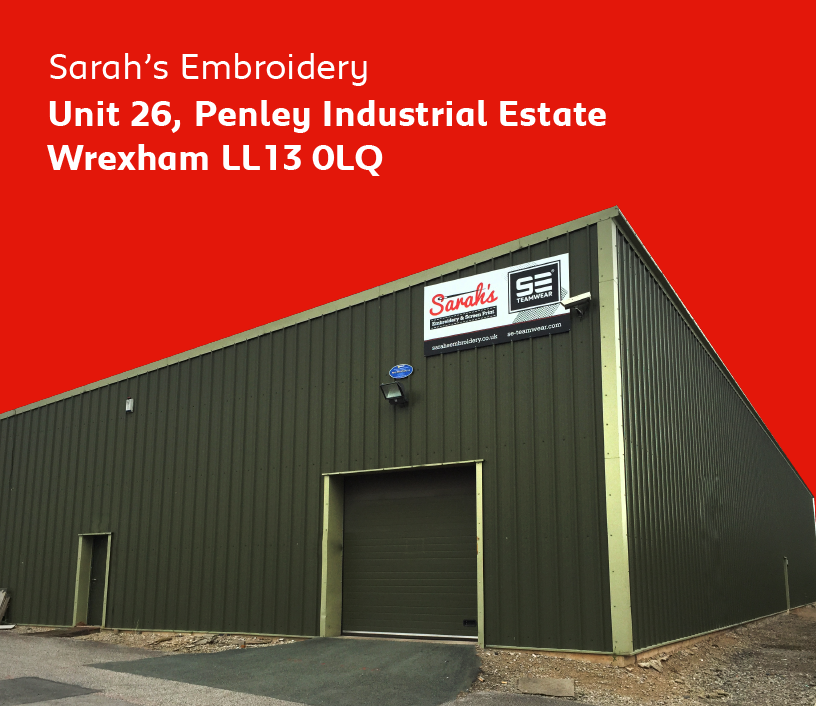 Having well-trained and experienced people on the shop floor is what makes the difference.
We run Tajima embroidery machines and M&R screen printing presses which are both known to be the best on the market. However, we are the first to admit that this makes no difference unless the person running these machines knows what they are doing.
Our production staff is fully trained and all work has to pass through a number of quality assurance checks before any goods are dispatched to the customer. Do things ever go wrong? Of course they do, but we pride ourselves on correcting any issues before they reach you. Our business grows year on year because of new customers becoming repeat customers.
Whilst we truly believe that a quality service is what really counts, we also know we need to be competitive in the market, particularly as we operate predominantly online. Because of lean manufacturing and efficient processes, we also offer what we understand to be the cheapest prices in the UK - if you find a cheaper like-for-like quote elsewhere, we will always match it.